This Cookbook Is Chef Parnass Savang's Guiding Light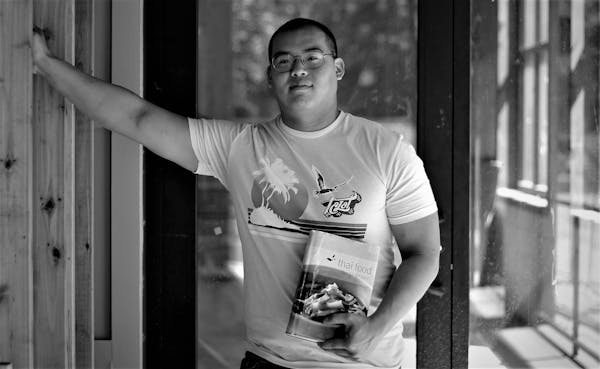 After eating at and discovering the different Thai restaurants throughout Manhattan, Chinatown, Flushing, and many other locations in New York, Parnass Savang decided to take his love for the cuisine to the next level—he wanted to learn how to cook it himself.
Born in San Diego but raised in the suburbs of Atlanta, Georgia, Parnass attended culinary school in New York and completed an externship in the area afterward. But with New York being so far away from home, he missed the comfort of his family in Georgia and the Thai food they always cooked for him.
While researching Thai cuisine, one name kept popping up: David Thompson. "He's an Australian chef who became famous for making Thai food from its roots," Parnass explains. "He opened the first Thai restaurant to actually get a Michelin star."
Parnass' new quest was to find Thai Food, the popular book Thompson wrote. "It's the book that helped change my life," he says.
After taking the train from his apartment in Spanish Harlem to Manhattan's West Side—an epic journey to say the least—he discovered one lone copy in a Barnes & Noble.
But Parnass' quest didn't end there. He wanted to find Thompson himself and figure out a way to cook at Nahm, the famed chef's restaurant in Bangkok, Thailand.
While working at Empire State South, Parnass was presented with the perfect opportunity to travel to Thailand and seek out Thompson. With the help of a few chef friends, he got in contact with Thompson directly and asked if he could do a stage at Nahm.
"And I actually got a stage there," Parnass says. "I got to see the book come to life throughout the restaurant."
While reading Thai Food, Parnass learned that a Thai meal is usually broken up into five contrasting dishes: a curry, a relish, a soup, stir fry, and some sort of a meat or fish dish. All of the dishes are eaten at the same time in a family-style manner. And while at Nahm, Parnass learned how the kitchen worked in a completely different way than he was used to.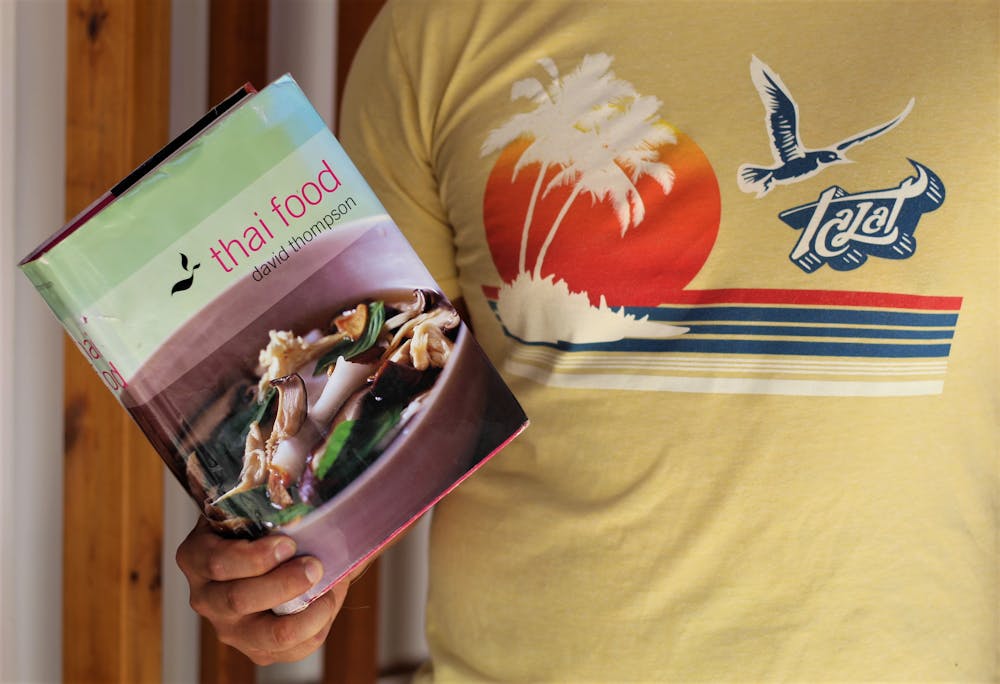 "There was a station devoted to all curries. There was a salad station, relish station, wok station, soup station—it was amazing," he explains.
But one day wasn't enough to be immersed in the cuisine. Two years later, Parnass returned to Nahm for a 13-day-long stage. "I was so fortunate," he says. "And that really inspired the type of food I make now."
After his time at Empire State South, Parnass spent some time working at his father's community restaurant DanThai in Lawrenceville, GA making Thai-Americanized food. After that, he accepted jobs at Kimball House and Staplehouse in Atlanta at the same time, working at each restaurant half of the time for about a year.
But Parnass felt the need to create Thai food on his own—he wanted to incorporate what he had learned in Thailand and from his family while blending inspiration from his hometown: Atlanta.
"For me, it's the quality, not the quantity of restaurants you work for," Parnass says. "I see a lot of young cooks bouncing around, trying to find that thing, that one restaurant."
He decided to start a Thai food pop-up with his chef friend, Rod Lassiter, who he worked with at Kimball House. The two traveled throughout Atlanta, serving food wherever they could until Talat Market became a regular and very popular weekend pop-up at Gato, a diner located in Candler Park. The duo was even fortunate enough to start traveling to different areas of the country with their pop-up.
And now, both Parnass and Rod have decided to expand their Talat Market pop-up into a brick-and-mortar restaurant in the heart of Atlanta. "If you can get through a traveling pop-up series together," Parnass says, "you can get through anything."
Currently under construction and slated to open in 2020, Talat Market will continue to serve its Southern-Thai menu the community has come to know and love, but will now be able to seat 50 guests for dinner service and provide them beer, wine, or a cocktail to go along with their meal.
At just 30 years old, Parnass can cross open my first restaurant off his checklist, and he has Thompson's inspirational cookbook to thank for it.
"You can't compare yourself to other people. You have to compare yourself to your past, what you've done, and see the gradual progression," Parnass says. "It's not a sprint, it's a marathon."